LIQUID
Culture to Match: How myHR Partner Helped a Creative Agency Align Its Policies and People
Looking to reconsider several aspects of HR,
Interactive Liquid, LLC
— Liquid for short — reached out to myHR Partner in 2015. Since then, we've helped the agency improve retention, modernize benefits, ensure compliance, and more. Here's the full story.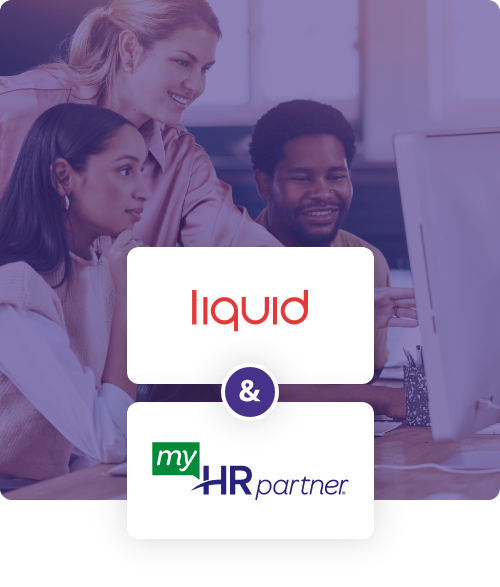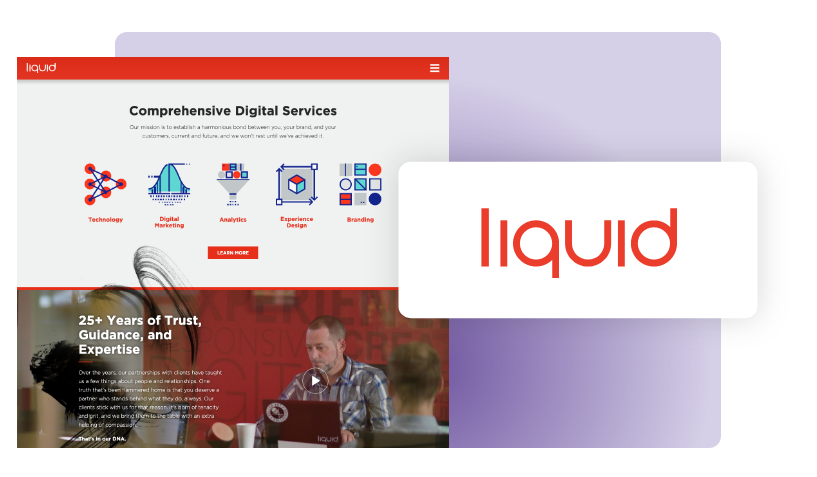 The Story of Liquid
Allentown, Pennsylvania-based Liquid is a digital marketing pioneer, providing comprehensive, ever-evolving digital solutions to clients across industries since 1995.

Liquid's founder positioned the agency for success and longevity. He worked hard to install proven processes and policies that mirrored some of the most successful companies in the world. This provided the foundation for superior quality, staying power, and personal accountability. It also tended to be more conservative than policies and practices at many other digital marketing agencies. As years rolled on, Liquid leadership noticed that, at times, employees left in search of agencies with cultures more casual than Liquid's. By the time Liquid reached its third decade in business, a growing number of employees had also begun expressing their desire for the option of remote work.

In 2015, Liquid had just relocated to a new office and anticipated significant business growth — growth they feared could be stymied by turnover.

"In professional services, turnover can be deadly," says Doug Mancini, current Liquid president. "It's costly. Momentum as well as industry, technical, and institutional knowledge are all lost. We wanted Liquid to be a leader in its people-related policies and knew that started with stronger HR."

Eager for an out-of-house HR perspective and having heard good things, Liquid contacted myHR Partner.
The Challenge
myHR Partner spent several months getting to know Liquid, attending executive team meetings, observing company culture, and building relationships that allowed employees at every level to see myHR Partner as a true extension of Liquid's team.

myHR Partner deduced that Liquid's greatest opportunities existed around updating policies related to the benefits package, including PTO, dress code, and workplace flexibility.
PTO was pro-rated according to tenure. New employees got just one week of PTO their first year — far less than offerings at competing agencies.
Liquid's dress code was unclear. Some leaders routinely wore business attire. Meanwhile, most of the team dressed casually, as is typical in most creative settings.
Remote work — already an option at most design and tech agencies in 2015 — had no home at Liquid.
Evolving these misaligned policies would help minimize the risk of losing strong talent — both existing and prospective — to competing agencies in the Philadelphia and New York markets with more progressive cultures, policies, and benefits.
myHR Partner's Process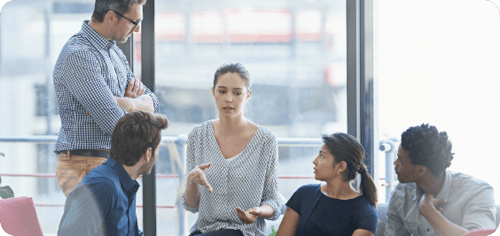 myHR Partner led in-depth conversations with Liquid leadership, helping them a) learn expected and emerging practices in their industry, and b) thoughtfully consider opportunities for closing the gap between those and their existing workplace practices.

"Our myHR Partner contact, Dana, had a positive impact from day one," Mancini says. "She validated our concerns and suggested steps for incrementally test-driving new policies at a speed with which we were comfortable. She genuinely cared."
myHR Partner's Solution
myHR Partner and Liquid agreed on a new standard designed to drive the company's HR evolution on a rolling basis:

Once a year, every Liquid employee meets with a myHR Partner employee to offer feedback, concerns, and ideas that are anonymously funneled to Liquid leadership. Liquid leadership also regularly reminds employees that they have open-door access to myHR Partner if needed.

"From those one-on-one meetings between myHR Partner and our team, we've been able to deduce what's important to our people — realizations that continue to drive updated benefits offerings and PTO policies, like policies related to parental leave and summer Fridays," Mancini says. "I am confident that expanded parental leave in particular helped us retain several employees who might have otherwise gone elsewhere as they contemplated starting families. These annual sessions are like a working list that lets us get ahead by knowing — not guessing — what's important to our team. It's gone a long way, and our employees feel heard."

Liquid also began dipping its toe into remote work. In 2019, the agency offered staff the option of two remote workdays each week. A more robust offering was in the works when COVID hit in 2020, forcing the matter — and proving that it could be done successfully, without a loss in productivity or collaboration. "We didn't miss a beat," Mancini says.

While the transition to remote work was smooth, Liquid, like so many agencies, nonetheless had no choice but to downsize in the initial wake of COVID — a delicate and heartbreaking task that had to be done virtually. "myHR Partner was by our side the entire time, helping us through those hard-hitting layoffs and through ongoing COVID-related documentation and regulations, including compliance. I knew I didn't have to worry because they were on top of it."

myHR Partner has also expanded, streamlined, and improved many of Liquid's HR processes, from employee performance reviews to the introduction of continuing education budgets for employees.

Most recently, myHR Partner has taken on the entirety of Liquid's payroll administration and benefits functions. "That transition has been seamless, which is astounding, given the complicated reality of those responsibilities," Mancini says.



myHR Partner's Results
Today, all Liquid employees are either remote or hybrid. Beyond its appeal to existing and prospective employees, this setup allows the agency to recruit new hires nationally. Liquid now has employees in six states — a testament to the impact of a well-managed remote work culture. myHR Partner handles all related details, staying abreast of varying state laws and regulations.
Retention is stellar. "Today our retention rate is higher than 90 percent," Mancini says with pride.
"I want our agency to be the last place our employees ever work, and they all know this. With myHR Partner, that goal is within reach. We're more effective; our team is stronger."
The company has been voted one of the
Best Places to Work in PA
for two years running. Morale is better than ever before.